Kuratorin | Archivbereich Bürgerrechtsbewegung der Sinti und Roma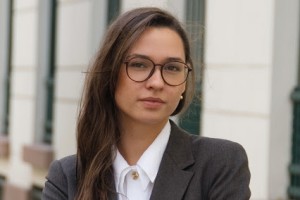 Dr. Anna Mirga-Kruszelnicka, geboren 1985 in Krakau/Polen, ist Anthropologin und Roma-Aktivistin. 2016 erwarb sie ihren Doktortitel in Sozial- und Kulturanthropologie an der Universitat Autònoma de Barcelona (UAB). An der UAB erwarb sie bereits einen M.A. in Europäischer Integration und an der Jagiellonen-Universität in Krakau (UJ) einen M.A. in Comparative Studies of Civilizations (zu Deutsch etwa Vergleichende Zivilisationsforschung).
Als Aktivistin für die Rechte der Roma war sie Mitbegründerin und Mitglied verschiedener Roma-Jugendorganisationen und ist derzeit Mitglied im ternYpe — International Roma Youth Network.
Dr. Mirga-Kruszelnicka ist Ko-Autorin der Studie "Lost in Action? Evaluating the 6 years of the Comprehensive Plan for the Gitano Population in Catalonia" (zu Deutsch etwa "Verloren in Aktion? Eine Evaluation der sechs Jahre des Maßnahmenpakets für die Gitanos in Katalonien"; Barcelona et al.: FAGiC und EMIGRA, 2012).
Zudem ist sie Mitherausgeberin des Buches "Education for Remembrance of the Roma Genocide: Scholarship, Commemoration and the Role of Youth" (zu Deutsch etwa "Bildung im Dienste der Erinnerung an den Völkermord an den Roma: Wissenschaft, Gedenken und die Rolle der Jugend"; Krakau: Libron, 2015) und Verfasserin zahlreicher Artikel.
Von 2013 bis 2015 führte sie als Open Society Foundations Roma Initiatives Fellow eine vergleichende Studie zu den Sammlungsbewegungen der Roma in verschiedenen Ländern Europas und Lateinamerikas durch. Darüber hinaus ist Dr. Mirga-Kruszelnicka Mitbegründerin und Mitglied der Allianz für das European Roma Institute (ERI) und stellvertretende Geschäftsführerin des European Roma Institute for Arts and Culture (ERIAC).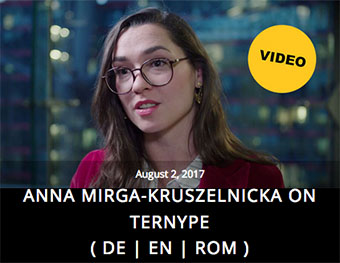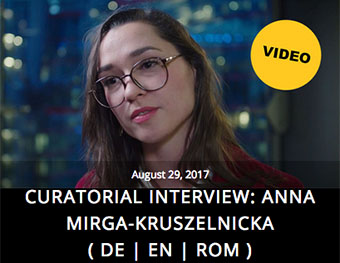 Was möchten Sie als Nächstes lesen?
Zurück zum BLOG
Weitere Informationen zum Projekt
Projektbeteiligte & Archivbereiche