Project executed by | Projektträger 
sauerbrey | raabe gUG (haftungsbeschränkt)
Elisabeth-Hof | Portal 1b | Erkelenzdamm 59-61 | 10999 Berlin | GERMANY
t: +49-(0)30-61 28 55 38 | f: +49-(0)30-61 20 16 73 | e: mail(at)romarchive.eu
Registered | Registergericht: Amtsgericht Charlottenburg, HRB 165158 B | Steuernummer: 27/612/04518
represented by | vertreten durch Isabel Raabe / Franziska Sauerbrey (Project Management | Projektleitung)
Contact | Kontakt
Project Management | Projektleitung:
Isabel Raabe: raabe(at)romarchive.eu
Franziska Sauerbrey: sauerbrey(at)romarchive.eu
Press & Communication | Presse & Kommunikation:
Denhart v. Harling: press(at)romarchive.eu
t: +49-(0)30-69 59 80 34
Online Communication | Onlinekommunikation
William Bila: online(at)romarchive.eu
RomArchive is funded by the German Federal Cultural Foundation.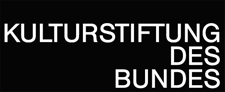 RomArchive wird gefördert durch die Kulturstiftung des Bundes.
 Blog Editorial | Redaktion Blog
Denhart v. Harling | Isabel Raabe | Franziska Sauerbrey
Responsible for the content in accordance with the German Press Law (§ 55 Abs. 2 RStV) | Verantwortlich (i.S.d.P.):
Denhart v. Harling | Press & Communication

Translations | Übersetzungen 
English-German | Englisch-Deutsch
Christoph Erlenkamp, Dominikus Müller
German-English | Deutsch-Englisch
Paul Bowman, Robert Brambeer, Christoph Erlenkamp
English-Romani | Englisch-Romanes
Angel L. Ivanov, Sarita Jasarova, Ron Lee & Gilda-Nancy Horvath
Copyrights
All contents, graphics and/or images are copyrighted and may not be used in any way without written consent. Individual items may involve other copyright specifications which also have to be observed.
Alle Inhalte und Grafiken sind urheberrechtlich geschützt und dürfen von Dritten nur mit schriftlicher Genehmigung weiterverwendet werden. Einzelne Inhalte können spezielle Urheberrechtsvermerke enthalten, die zu beachten sind.
Disclaimer | Haftungsausschluss
Disclaimer
"RomArchive – Digital Archive of the Roma" checks and updates the information on its web pages regularly. Despite all care, individual data may have changed. Hence we cannot guarantee or be held liable for the accuracy, completeness or up-to-dateness of any information provided here. The links to external sites have been compiled to the best of our knowledge and belief. We have taken great care to examine the seriousness of those providing these links. Yet since the content of Internet pages is dynamic and continually subject to change, it is impossible for us to constantly monitor the content of each link. Thus RomArchive assumes no responsibility for the content of the Internet pages of third parties linked to this site. RomArchive reserves the right to alter or augment all information provided here. We check these items with great care but cannot guarantee the accuracy of the information.
Haftungsausschluss
"RomArchive – Digitales Archive der Sinti und Roma" prüft und aktualisiert die Informationen auf ihren Webseiten regelmäßig. Trotz aller Sorgfalt können sich die Daten inzwischen verändert haben. Eine Haftung oder Garantie für die Aktualität, Richtigkeit und Vollständigkeit der zur Verfügung gestellten Informationen kann daher nicht übernommen werden. Die auf diesen Seiten vorhandenen Links zu fremden Anbietern wurden nach bestem Wissen und Gewissen erstellt. Dabei wurde auf die Vertrauenswürdigkeit der jeweiligen Anbieter geachtet. Da jedoch der Inhalt von Internetseiten dynamisch ist und sich jederzeit ändern kann, ist eine ununterbrochene Überwachung der Inhalte, auf die ein Link erstellt wurde, nicht möglich. RomArchive macht sich deshalb den Inhalt von Internet-Seiten Dritter, die mit der eigenen Internetpräsenz verlinkt sind, insoweit nicht zu eigen. RomArchive behält sich das Recht vor, Änderungen oder Ergänzungen der bereitgestellten Informationen vorzunehmen. Wir überprüfen diese Angaben mit der gebotenen Sorgfalt, übernehmen aber für die Richtigkeit der Angaben keine Gewährleistung.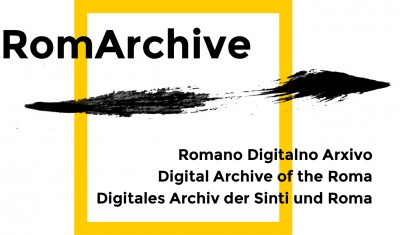 RomArchive
Romano Digitalno Arxivo/Arhivo
Digital Archive of the Roma
Digitales Archive der Sinti und Roma
All rights reserved | Alle Rechte vorbehalten | Berlin, 2016.
zurück zum Menü in Deutsch
back to the English Menu
palpale kaj o Romano Menu
back to the | zurück zum | palpale kai o BLOG