Curator | Archive Section Film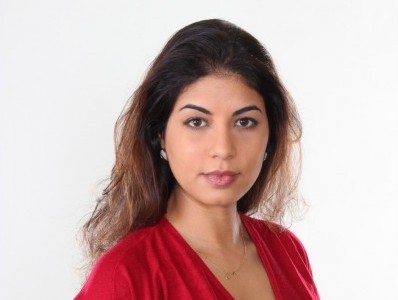 Katalin Bársony is a documentary filmmaker and executive director of the Budapest-based Romedia Foundation, which creates films, social media campaigns, and other tools to promote Roma self-representation.
Bársony created and directed "Mundi Romani: The World through Roma Eyes", an award-winning half-hour TV news magazine broadcast monthly on Duna TV from 2007 to 2011. The 42 episodes of "Mundi Romani" were shot in 28 countries and tell the stories of Roma communities around the world through their own voices.
Under Bársony's direction, Romedia Foundation created "Buvero", a two-week residential summer camp for young Roma women that focuses on media training. Each year 20 girls from three countries learn how to make films and produce new media content. 86 alumnae of the programme stay connected through Romedia's online media campaign "I'm a Roma Woman".
In 2012, Romedia organised the Budapest leg of "Requiem for Auschwitz" to commemorate Roma victims of Nazi terror. The programme included a concert, a film festival, and an art exhibition.
Katalin Bársony is currently at work on two feature-length documentary films: "3Brothers" tells the story of a German Roma family torn apart by forced "repatriation" to Kosovo. The film is in post-production. "Jazz Way Out", a co-production with HBO Europe, follows a Roma composer and pianist who has created a new style of music that fuses traditional rhythms with contemporary Jazz.
Katalin Bársony is completing her doctoral dissertation in communications and behavioural science at Corvinus University of Budapest. She is also a Miegunyah Fellow of the Victorian College of the Arts at the University of Melbourne.
What would you like to read next?
Back to the BLOG
FURTHER INFORMATION ON THE PROJECT
FAQ (Frequently Asked Questions)
Project Participants & Archive Sections