Mitglied des Beirats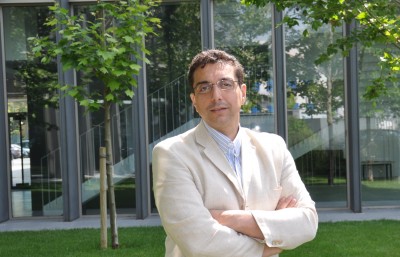 Pedro Aguilera Cortés ist ein spanischer Roma-Aktivist.
Er hat einen Universitätsabschluss in Politologie und Öffentlicher Verwaltung von der Universitat Autònoma de Barcelona (UAB) und einen Master-Abschluss in der Verwaltung von Nichtregierungsorganisationen von der ESADE Business School.
Er vertrat Spanien als Mitglied von ECRI (European Commission against Racism and Intolerance) beim Europarat und war Vorstandsvorsitzender des European Roma Information Office (ERIO), wie auch der Nationalen Kontaktstelle von ROMED, einer gemeinsamen Initiative der EU und des Europarats.
Zudem war Cortés beim katalanischen Parlament während der letzten zwei Sitzungsperioden Mitglied der Roma Intergroup.
Als externer Berater entwickelte er die Strategie für das katalanische Roma-Kulturinstitut und gehörte dem Team an, das die "Roma-Stadtstrategie" in Barcelona entworfen hat.
Pedro Aguilera Cortés hat mehrere Artikel und Berichte über Roma und ihre politische sowie gesellschaftliche Teilhabe veröffentlicht.
Derzeit ist er als Experte beim Spanischen Roma Rat (Participation and Europe Agenda Group) tätig. Im letzten Dezember wurde er zum Mitglied des Open Society Institute Board – Roma Initiatives berufen.
Cortés war an verschiedenen Europäischen Projekten beteiligt, u.a. "Romanistan" oder "VET4Roma".
Was möchten Sie als Nächstes lesen?
Zurück zum BLOG
Weitere Informationen zum Projekt
Projektbeteiligte & Archivbereiche