Kurator | Archivbereich Bürgerrechtsbewegung der Sinti und Roma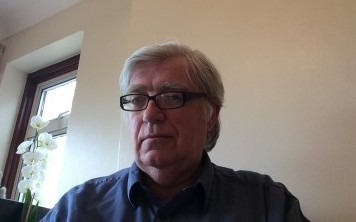 Dr. Thomas Acton, OBE, wurde 1948 geboren und besuchte von 1966 bis 1973 die University of Oxford, wo er 1974 mit einer Doktorarbeit über britische Roma-Politik promovierte.
1967 leitete er die erste Wohnwagen-Sommerakademie des Gypsy Council. Am Thames Polytechnic, der späteren University of Greenwich, war er von 1974 bis 2011 tätig. Derzeit ist Acton dort emeritierter Professor für Romani Studies sowie Gastprofessor an der Corvinus-Universität Budapest und an der Buckinghamshire New University.
Er ist Schirmherr der Roma Support Group in London, Ausschussmitglied des Gypsy Council, des Advisory Council for the Education of Romanies and Travellers und des Churches Network for Gypsies, Travellers and Roma, sowie Vorstandsmitglied der Gypsy Lore Society. Außerdem ist Dr. Acton Sekretär der lokalen Gypsy Support Group in Brentwood.
Dr. Acton ist Autor zahlreicher Bücher und Artikel über Roma, Gypsies, Travellers und weitere Themen.
Was möchten Sie als Nächstes lesen?
Zurück zum BLOG
Weitere Informationen zum Projekt
Projektbeteiligte & Archivbereiche