Kuratorin | Archivbereich Bildende Kunst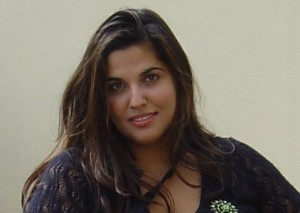 Tímea Junghaus ist Kunsthistorikerin und Kuratorin für zeitgenössische Kunst, die der Minderheit der Sinti angehört.
Tímea Junghaus ist Gründungsdirektorin der European Roma Cultural Foundation, einer unabhängigen Stiftung, die die Gallery8 – Roma Contemporary Art Space gegründet hat. Die Gallery8 wurde 2014 mit dem Katalizátor-Preis sowie dem Otto-Pankok-Preis der Stiftung zugunsten des Romavolks ausgezeichnet, welche vom deutschen Schriftsteller und Literaturnobelpreisträger Günter Grass ins Leben gerufen wurde.
Seit 2010 ist Junghaus wissenschaftliche Mitarbeitern am Institut für Kunstgeschichte der Ungarischen Akademie der Wissenschaften. Sie ist Autorin und Mitherausgeberin der umfangreichen Veröffentlichung zur europäischen Roma-Kunst "Meet Your Neighbours – Contemporary Roma Art from Europe" (zu Deutsch etwa "Lerne Deine Nachbarn kennen – Zeitgenössische Roma Kunst aus Europa"; OSI Publication, 2006).
Für ihr kuratorisches Werk, das unter anderem die Gründung der Budapester János-Balázs-Galerie sowie Ausstellungen darin (2004), den Roma-Bereich der Ausstellung "The Hidden Holocaust" in der Kunsthalle Budapest (2004) und den ersten Roma-Pavillon auf der 52. Biennale für zeitgenössische Kunst in Venedig (2007) umfasst, wurde Junghaus 2008 mit dem europäischen Kulturpreis KAIROS der Alfred Toepfer Stiftung F.V.S. ausgezeichnet.
Junghaus promoviert derzeit in Kulturtheorie an der Eötvös-Loránd-Universität Budapest. 2010 wurde sie Mitglied der Forschungsgruppe für das Vokabular des Dekolonialismus und die Erforschung aufständischer Genealogien am Institut für Kunst- und Kulturwissenschaften der Akademie der bildenden Künste Wien.
Tímea Junghaus ist Geschäftsführerin des European Roma Institute for Arts and Culture (ERIAC).
Zu ihren jüngsten kuratorischen Arbeiten zählen:
"The Romani Elders and Their Public Intervention for the Unfinished Memorial to the Sinti and Roma Murdered Under the National Socialist Regime" im Rahmen der 7. Berlin Biennale (2012).
"Superwoman – Roma Women Artists from Central Europe" (2013) und "Roma Body Politics I–III" (2014–2015).
Jüngste Veröffentlichungen:
"Europas unerfülltes Versprechen", in: Das schwarze Wasser (Berlin: Edition Braus, 2012).
"The 'Unpredictable' European Outcast", in: Utopia of Alliances: Conditions of Impossibilities and the Vocabulary of Decoloniality (Wien: Löcker Wissenschaft, 2013).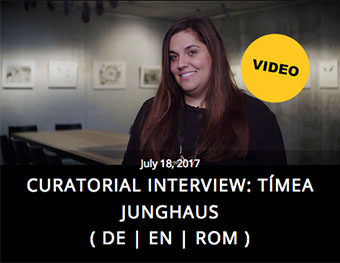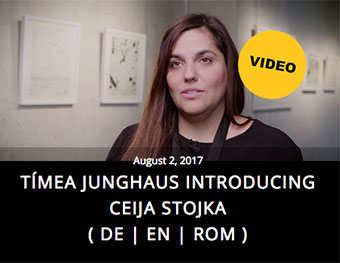 Was möchten Sie als Nächstes lesen?
Zurück zum BLOG
Weitere Informationen zum Projekt
Projektbeteiligte & Archivbereiche