Kuratori | Arxiveski/Arhiveski Sekcija Romano Miskipen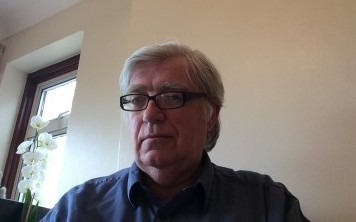 Dr. Thomas Acton, OBE, bijandilo ando 1948. Sikilo ando Oxford University (Universiteto Oksfordesko) de 1966 zhi-ka 1973, kaj ljas peski disertacija ande Britishickone Romane Politichi ando bersh 1974.
Porenchilas le maj anglune milaska shkolako vordon vash o Gypsy Council (Gipsicko Konsilo) ando 1967. Kathar 1974 zhi-ka 2011 kerdjas buchi pala Thames Polytechnic, kaj akana-djes si les nevo anav, the University of Greenwich (O Universiteto Grinichesko). Akana-djes, Dr. Akton si Paluno Profesori ando Greenwich University thaj-vi si mishkimasko profesori ka o Corvinus University ando Budapeshti thaj kaj Buckinghamshire New University.
Dr. Acton si patrono vash le Romane Suportesko Grupo ando Londono, komitijako membro ando Gypsy Council (Gipsicko Konsilo), Advisoreski Komitija vash i edukacija le Romengi thaj le Phirutnengi thaj le Khangeriangi Drakhin le Romanichelengi, le Phirutnengi thaj le Romengi, thaj vi membro po Bordo vash o Gypsy Lore Society (Gipsoloricko Socijetate). Thaj-vi wo si sekreteri vash peske lokalnone Gypsy Support Group ando Brentwood (Brentwudeske Suportesko Grupo).
Sar awtori, skrijisardjas but kenvi thaj artikula pa Roma, Romanichela, Phirutne thaj avre topikura.
So kames te dikes akana?
palpale kai o BLOG
Maj but informacija pala o projekto:
Projektske Manusha & Arxiveske/Arhiveske Sekciji