Kuratora | Arxiveski/Arhiveski Sekcija Holocaust "Voices of the Victims"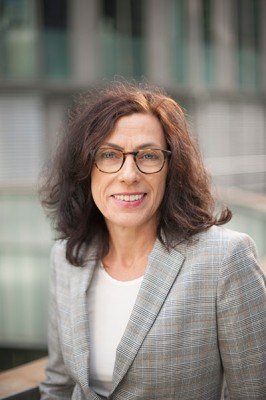 Dr. Karola Fings, Ph.D, si historiana thaj Dujto-Direktora vash le Nacionalnone Socialisticko Kentro vash o Kolonicko Foro (Cologne).
Dubisardjas pesko Doktoripe kathar o Heinrich-Heine University ando Düsseldorf vash peski studija pa i sistema kathar le koncentrake kampura.
Jekh anda peske rodimaske projektura si i Nazisticko persekucija le Romengi thaj le Sintengi thaj o tretmano kaj sas dino kaj kado minoriteto maj palal kathar 1945.
Desar 1990, woi publisardjas bufljarde sikajvimata, lokalni thaj regionalni studiji thaj specialni rodimata ande kadi trajaba thaj woi kerdjas kontribucija te chuvel ando than kado topiko ando rodimos thaj ande edukacija.
Peske maj neve publikaciji si "Victim Competitions. Debates about the Genocide of the Sinti and Roma and New Research perspectives (in: S:I.M.O.N. – Shoah: Intervention. Methods. Documentation. , 2/2015, P. 79-101. (Viktimicka Kompeticiji. Debaci pa i Genosida kathar Le Sinti thaj Le Roma thaj neve Rodimaske Perpesktivura ando: S:I.M.O.N. – Shovickonja Intervencionica Metodura. Dokumentacija, 2/2015, Patrja. 79-101).
Thaj wi kate: "Sinti und Roma – eine Reise am Abgrund" ("Sinti thaj Roma – O drumo ko Ambis", ando: Im Schatten von Auschwitz. Spurensuche in Polen, Belarus und der Ukraine: Begegnen, Erinnern, Lernen, publisime kathar Martin Langebach thaj Hanna Liever, Bonn 2017, patrja. 386-399.
Peska akanipeski publicacija bushol: "Sinti and Roma. Historija kathar ekh Minoriteto" publisarela/anklela ando 2016. Kadi si revju kaj peravel le tipikalnone stereotipikalni haljarimata thaj chuvel i historija le Romengi thaj le Sintengi ando gineralno historikalno, kulturalno thaj ikonomikalno barjarimos.
Veza kaj publikacija "Victim Competitions"
Veza kaj publikacija "Sinti und Roma"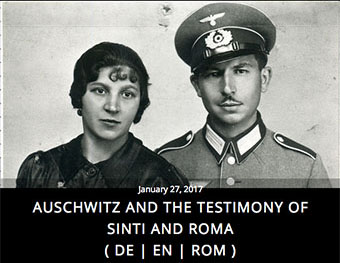 So kames te dikes akana?
palpale kai o BLOG
Maj but informacija pala o projekto:
Projektske Manusha & Arxiveske/Arhiveske Sekciji