Kuratora | Arxiveski/Arhiveski Sekcija Filmo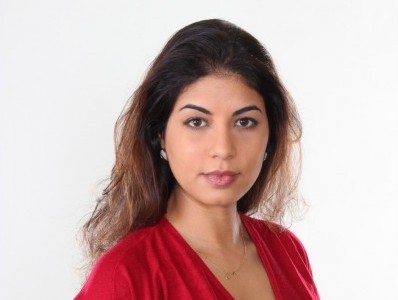 Katalin Bársony si dokumentarickonja filmicko keritora thaj Egzekutivno Direktora kathar i Romedia Fundacija ande Budepeshti savi kerel filmura, socialnone mediake programura thaj avre aparati te promotil Romanja personalno reprezentacija.
I Bársony kerdjas thaj direktisardjas Mundi Romani, i Luma Kathar Romane Jakha, la nagradaka dubimaska do-pashja chasoski emisija kaj sas televizickone nevimatango magazuno kaj sas bufljardo swako shon pe Duna TV de 2007 zhi-ka 2011. Le 42 episodura kathar Mundi Romani sas filmime ando 28 thema ande luma kaj le Roma phendine le storija kathar penge komunitatura ande penge personalni glasura/hangura.
Thaj-vi, i Bársony sas direktora vash Media Fundacija kaj kerdjas ekh do-kurkenge milaske beshimasko kampo pala terne Romane zhuvlja kaj busholas Buvero kaj sikaven kadale zhuvljange te keren buchi ande medija. Swako bersh, 20 sheja kathar 3 thema sikjon te keren filmura thaj te keren nevo medijako kontento. 86 Alumna kathar o programo ashen konektime/phangle pala le Romediako online medijako kampanjo kaj bushol "Me Sim Romni."
Ando 2012, Romedia chudas ando than le Budapeshticko rindo kathar Himno vash Oshwica te kerel komemoracija vash le Romane zhertvi/marturia kathar le Nazisticko Holokosto. O programo inkluzhilas konserto, filmicko festivalo thaj articko eksibicija.
I Bársony kerel buchi akana pe duj lungone dokumantaritcka filmura. Jekh kaj bushol, Three Brothers (Trin Phrala) phenel o storijo kathar ekh Njampcitckonja Romani familija shindi ande kotorende kana sas tradini pe strazha palpale ando Kosovo. Kado filmo si akana ande paluni produkcija.
O kaver filmo bushol Jazz Way Out thaj si ko-produkcija mashkar Barsony thaj HBO-Europa. Kadi phenel o storio kathar ekh Romano kompozitori thaj pianisto kaj kerdjas ekh nevo stilo muzikako kaj hamil tradicionalni ritmura thaj akanipesko djaz.
I Bársony akana kerel gata peska doktoralno disertacija ande komunikacija thaj manushenge funkcionalno sijencija (behavioral science) kaj Corvinus University ande Budapeshti. I Bársony si thaj-vi Myagunyaki Amalni kathar i Victorian College of Arts (La Viktorianicko Kolegija vash Le Arti), kaj University of Melbourne (Melbornicko Universiteto ande Ostralja).
So kames te dikes akana?
palpale kai o BLOG
Maj but informacija pala o projekto:
Projektske Manusha & Arxiveske/Arhiveske Sekciji