Kuratora | Arxiveski/Arhiveski Sekcija Romano Civilno Miskipen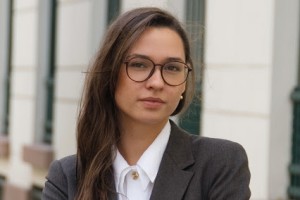 Dr. Anna Mirga-Kruszelnicka, Antropologista thaj Romani aktivista, bijandi ande Krakovija, ande Polska.
Dr. Anna Mirga-Kruszelnicka dubisardjas pesko Doktoripe (Ph.D.) ande Socialno thaj Kulturalno Antropologija kathar o Universitat Autònoma de Barcelona (UAB) ando 2016. Si la diploma ande Europicko Integracija kathar UAB thaj-vi si la MA ande Komparativni Studiji ande Civilizacija kather o Jagiellonian Universiteto ande Krakovija.
Woi si Romane legalnone civilnone chachimatangi aktivista thaj sas dujto-funditora thaj membra ande wuni ternipaske organizaciji thaj si akana-djes, membra ando TernYpe Internacionalno Romane Ternipaski Drakhin.
Dr. Mirga Kruszelnicka si dujto-awtora kathar i studija Lost in Action? Evaluating the Six Years of the Comprehensive Plan for the Gitano Population in Catalonia (Barcelona et al.: FAGiC and EMIGRA. 2012), – Xasardo ande akcija? Evaluacija kathar le shov bersh kathar o komprehensivno Plano vash le Shpaniolicko-Romani Populacija ande Katalonija, ankalado/publisardo ando 2012.
Woi si thaj-vi dujto-editora kathar i kenva Education for Remembrance of the Roma Genocide: Scholarly Commemoration of the Role of Youth (Cracow Libron 2015) – Edukacija vash o Serimos kathar i Romani Genosida: sikjardimaski Komemoracija kathar i Funkcija le Ternengi, ankalado/publisardo kather Libron ande Krakovija, 2015). Thaj-vi woi skrijisardjas but artikula.
Kathar 2013 zhi-ka 2015 woi sas amalni ando Open Society Foundations Initiative – Phuterdja Socijeteteska Fundaciaki Iniciativa kaj woi kerdjas komparativno studija kathar Romane asosiativni mishkimata ande wuni thema ande Latinicko Amerika thaj ande Europa.
Woi si thaj-vi dujto-funditora thaj membra kathar o Kethanipe vash la Europickonja Romani Institucija (ERI) thaj dujto direktora vaś o Europano Romano Instituto vaś Śukh-keripe (Arto) thaj Kultura (ERIAC).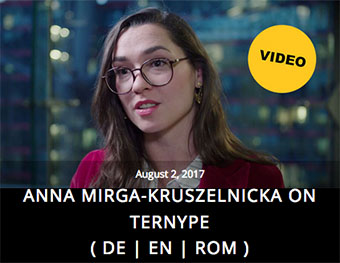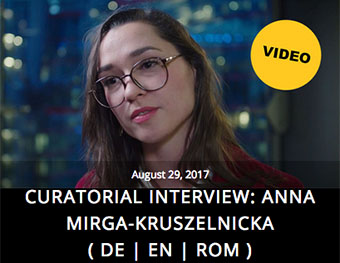 So kames te dikes akana?
palpale kai o BLOG
Maj but informacija pala o projekto:
Projektske Manusha & Arxiveske/Arhiveske Sekciji