Kuratora | Arxiveski/Arhiveski Sekcija Akanipesko Art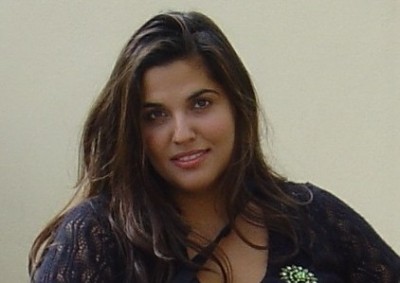 Timea Junghaus si artako historijana thaj akanipesko artako kuratora kaj avel kathar Romani thaj Sinticko etnija.
Timea Junghaus si la fundimaski direktora kathar la Europickonja Kulturalno Fundacija, ekh independentno fundacija kaj chudas ando than i Gallery8 – Romano Akanipesko Artaki Spacija thaj-vi woi sas o neritora/dubitora kathar o 2014 Katalizátoreski Negrada thaj o 2015 Otto-Pankokeski Negrada prezentime kathar i vash le Romengi Fundacija le Njampcickonone Awtorestar, Günter Grass, kaj si literalnone Nobelicko Laureato.
Desar 2010 woi si rodimaski amalni pe Instituto Artake Historijako pe Ungaricko Akademija Sijencengi. Si awtora thaj dujto-redaktora pe komprehensivno publikacija pe Romani dikhimaski art, "Meet Your Neighbours – Contemporary Art from Europa – Arakh Chire Komshija/Somsedura – Akanipeski Art kathar Europa" (2006).
Ando Prindzharimos kathar peske kuratorialni buchja  – kaj inkluzhin o fundimos thaj eksibiciji kathar la Budapeshticko János-Balázseski Galerija (2004), i Romani partija kathar la Garadja Holokosticko Eksibicija ando Budapeshtesko Kunsthalle (2004), thaj o maj angluno Romano paviliono pe o  52nd Venice Contemporary Art Biennale (2007) – o 52to Vinicicko Akanipeske Artako Do-Bershengo (2007) – Junghaus ljas o Kairos – Europickonja Kulturalno Negrada kathar o Alfred Teopfer Stiftung F.V.S. ando 2008.
Junghaus akana kerel gata lako doktoralni (Ph.D) studiji ande Kulturalno Theorija pe Eötvös Lóránd University ando Budapeshti.
Ando 2010, Junghaus chudas-pe/thodjas-pe ando Rodimasko Grupo vash o "Vocabulary of Decoloniality and Research on Insurgent Geneologies – Alavari Dekolonialitetosko thaj Rodimos pe Revolucjanicke Giniologiji" pe o Departamento vash Artaki Theorija po Fine Arts University – Finickone Artako Universiteto ande Viena.
E Tímea Junghaus si e keravni (ekzekutivno) direktora vaś o Europano Romano Instituto vaś Śukh-keripe (Arto) thaj Kultura (ERIAC).
Nadomultani kuratoriallni buchja inkluzhin:
Le Romane Phure thaj Pengi Intervencija pe le Bi-Getime Memorialo vash le Sinti thaj Roma kaj sas mudarde telal le Nacionalnone Socialisticko Guberno ande forma kathar o Hiftato Berlinesko Do-Bershengo (2012).
Superwomen – Romani Women Artists from Central Europe – Super-Romnja – Romane Zhuvlange Artisti kathar Kentralno Europa, thaj Romane Trupeske Politikura I-III (2014-2015).
Nadomultani Publicaciji:
"Europas unerfülltes Versprechen" in: Das schwarze Wasser, Edition Braus, 2012;
"The 'Unpredictable' European Outcast" in: Utopia of Alliances, Conditions of Impossibilities and the Vocabulary of Decoloniality, Löcker Wissenschaft, 2013.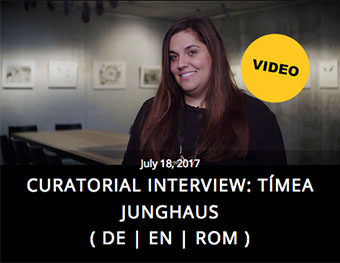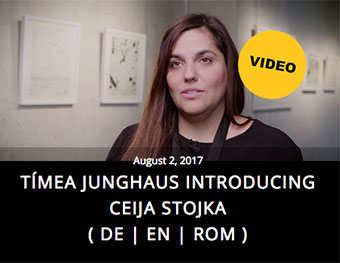 So kames te dikes akana?
palpale kai o BLOG
Maj but informacija pala o projekto:
Projektske Manusha & Arxiveske/Arhiveske Sekciji