Curator | Archive Section Romani Civil Rights Movement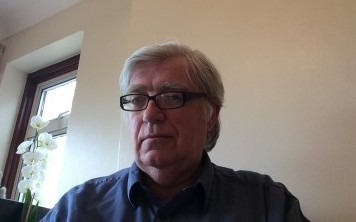 Dr Thomas Acton, OBE, was born in 1948 and attended the University of Oxford 1966-73, where he took his doctorate for a study of British Romani politics in 1974.
He ran the first Gypsy Council caravan summer school in 1967. He worked at Thames Polytechnic, which was renamed the University of Greenwich, from 1974 to 2011. He is currently emeritus Professor of Romani Studies there, Visiting Professor at Corvinus University, Budapest, and Visiting Professor at Buckinghamshire New University.
He is patron of the Roma Support Group in London, a member of the committees of the Gypsy Council, the Advisory Council for the Education of Romanies and Travellers, and the Churches Network for Gypsies, Travellers and Roma, as well as a board member of the Gypsy Lore Society. Dr Acton is also secretary of the local Brentwood Gypsy Support Group.
He has written many books and articles on Roma, Gypsies, Travellers, and other subjects.
What would you like to read next?
Back to the BLOG
FURTHER INFORMATION ON THE PROJECT
FAQ (Frequently Asked Questions)
Project Participants & Archive Sections