Membro kathar o Advisoresko Grupo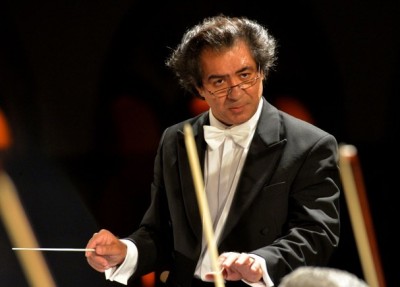 Bijando Rom, Riccardo M. Sahiti, kerdjas gata peske konduktorimaske/muzikake pedagogjake studiji ando fakulteto Muzikalnone Artange ando Belgrade telal o Profesori Sepic ando 1990.
Lashardjas peski edukacija kana sikilo konduktimos vash opera thaj sinfonija ando Tchaikovsky Conservatory ande Moskva telal o Yuri Ivanovic Simanov, thaj-vi pe o Frankfurt University of Music and Performing Arts – Frankfurtesko Universiteto vash Muzika thaj Performanciake Arta telal Profesori Jiri Stárek.
O Sahiti thaj-vi ljas majstoreske klasura le Jorma Panulasa thaj le Péter Eötvösesa.
Si les but eksperiencija sar Konduktori kana kerelas buchi kadale maj pashensa muzikake organizaciji: o Belgrade Philarmonic, O Silesian Philarmonic Kattowice, o Radio Symphony Orchestra, Belgrade, thaj o Symphony Orchestra Savarija Szombathely, Ungaro.
Kathar 2002 o Riccardo M Sahiti si o artistikno direktori thaj konduktori kathar o Roma and Sinti Philharmonic Orchestra.
So kames te dikes akana?
palpale kai o BLOG
Maj but informacija pala o projekto:
Projektske Manusha & Arxiveske/Arhiveske Sekciji