Member of the Advisory Board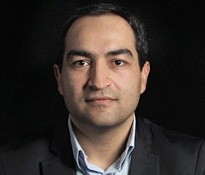 Zeljko Jovanovic is director of the Roma Initiatives Office, which aims to strengthen the voices and leadership of Roma as well as to improve public policies and services provided to Roma and other people.
Before joining the Open Society Foundations in 2006, Jovanovic worked for the Organization for Security and Co-operation in Europe (OSCE) on assisting the Serbian government to implement EU-funded municipal projects for Roma and on introducing Roma coordinators and teachers' assistants at the local level.
He also managed an international project on the participation of Roma in local policy-making and elections. Previously, he worked with Catholic Relief Services on humanitarian aid for refugees and the poor, and on grassroots advocacy and project-management training for Roma organizations in Serbia.
Of Roma ethnic background, Jovanovic comes from a family that, through a belief in self-determination and education, moved from extreme poverty to the middle class.
He has an academic background in law and has completed the Harvard University Executive Education program on Strategic Management for Leaders of Non-Governmental Organizations.
In secondary school and during his university studies, Jovanovic was involved in protests against the Milosevic regime. During this period, he also volunteered as a journalist for a Roma radio magazine broadcasted on B92, the only independent broadcaster in Serbia at the time, and was an activist for a Roma political party.
What would you like to read next?
Back to the BLOG
FURTHER INFORMATION ON THE PROJECT
FAQ (Frequently Asked Questions)
Project Participants & Archive Sections