Online Communication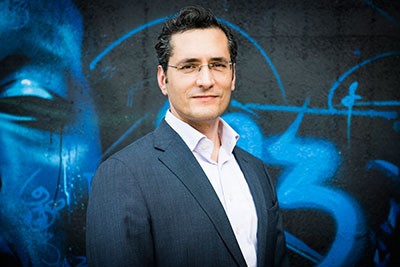 William Bila comes from the private sector with over 20 years strategic planning and project management experience coordinating with stakeholders in large multinational corporations, consulting firms, non-governmental and governmental organizations. He has experience in capacity building, reporting and researching complex financial and operational information and transforming it into practical recommendations across a variety of functions in Europe and North America.
Bila has served as the Vice President for the Roma Community Centre in Toronto, is currently serving on the boards of Roma Education Support Trust (UK), Roma Education Fund (CH, SK, RO), and as president of La Voix des Rroms (F).
He graduated with a BSc in Finance and International Business from the Stern School of Business at New York University and an MBA from the Booth School of Business at the University of Chicago.
Bila was born and raised in the United States in a Slovak-Roma family. He speaks Slovak, French, Spanish, German, Czech and native English.
What would you like to read next?
Back to the BLOG
FURTHER INFORMATION ON THE PROJECT
FAQ (Frequently Asked Questions)
Project Participants & Archive Sections