Curator | Archive Section
Politics of Photography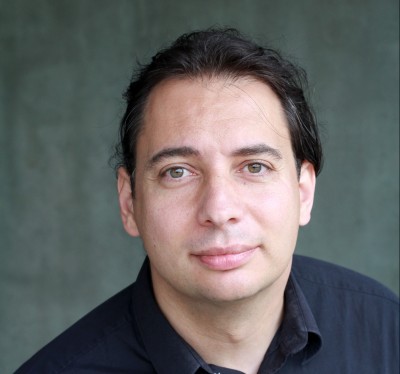 "I believe that art by and about members of the European Roma minority can only find its place in Europe if viewers and artists knowingly perceive it as such and subject it to critical analysis.

In this day and age, it is necessary that different images coexist; only viewers can decide whether or not they match reality.

And making this decision is the greatest civic responsibility." André J. Raatzsch
André Jenö Raatzsch, born 1978 in Ilmenau/Germany, has participated in numerous international exhibitions over the past few years, among them the first Roma Pavilion "Paradise Lost" at the Venice Biennial in 2007.
Subsequently he carried out several artistic and cultural projects, including "Rewritable Pictures", which – as part of a studio work using participatory and artistic methods – questions, expands, and critically reflects on pictorial representations in private Roma image archives.
Raatzsch is currently in the final year of a doctoral programme at the Hungarian University of Fine Arts, working on the transdisciplinary research topic "The Roma Image Studio". The Roma Image Studio is an artistic and critical platform that links the representation of European Roma with the reconstruction and deconstruction of Roma identity, taking into account photography, photographic archives, and the accompanying photographic discourse.
André Raatzsch is head of the Documentation Department at the Documentation and Cultural Centre for German Sinti and Roma in Heidelberg.
What would you like to read next?
Back to the BLOG
FURTHER INFORMATION ON THE PROJECT
FAQ (Frequently Asked Questions)
Project Participants & Archive Sections