Interdisciplinary Section Flamenco
The interdisciplinary section of the Archive documents flamenco in its historical and contemporary dimensions. Using multimedia narratives, the Archive will trace the historical development of flamenco and the decisive role that Spanish Roma have played. While flamenco as an art form has been added to UNESCO's list of intangible cultural heritage, the contribution of Romani artists rarely receives adequate recognition. The curators will focus here on flamenco practiced in the private sphere, without losing sight of its professional side. Structurally the interdisciplinary section falls under the Archive Sections Music and Dance, with additional connections to the Literature Section.
Curators
Gonzalo Montaño Peña, musicologist, Spain
Working Group
Joaquín López Bustamante, journalist and cultural manager, Spain
Teresa Peña, journalist, Spain
Blog posts from the Achive Section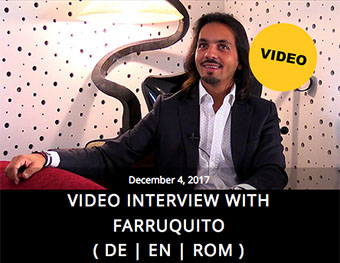 Overview of all Archive Sections
WHAT WOULD YOU LIKE TO READ NEXT?
Back to the BLOG
FURTHER INFORMATION ON THE PROJECT
About RomArchive
FAQ (Frequently Asked Questions)
Press Area
Project Participants & Archive Sections
Ethical Guidelines
Collection Policy
Sponsors | Partners
Privacy Statement
Imprint | Disclaimer